These are Kim's Pictures of New Years 2005 at Josh O.'s place. If you have more, let me know and I'll put them here!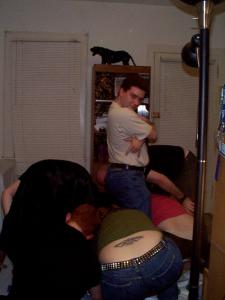 Andrew & The Gang Playing Twister
Yes, the large black arse is mine. The others are Ed, Josh, Nicole, Heidi, Tony, and Paul. Andrew's got the face time.